ORBIT MM FEATURE EXTRACTION PRO
Premium Level of Feature Extraction
Feature Extraction Standard
Volumetric Analysis
Contour Lines
Clash & Clearance
Profiles & Cross sections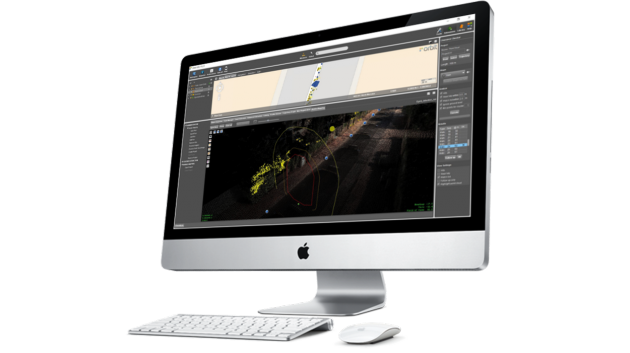 HIGH LEVEL FEATURE EXTRACTION PROCESSES FOR MOBILE MAPPING
MM FEATURE EXTRACTION PRO
The Orbit MM Feature Extraction Pro is the premium level of the Desktop products for Feature Extraction. This product includes all functionalities of the MM Feature Extraction Standard product but adds a list of exclusive feature extraction processing tools: clash detection, volumetric analysis, contour line generation, and profiles and cross section analysis.
Run through your pointcloud with a given predefined shape and detect all hits!
(1) define the clearance path as the complete trajectory, section of trajectory, or a free 3D path, (2) select, import or create a shape (optionally include roll), (3) execute a hit list, near hit list, and watch list (optionally ignore the ground level), (4) show in 3D or as overlap on spherical/planar imagery the cluster(s) of real hits, near hits, and watch hits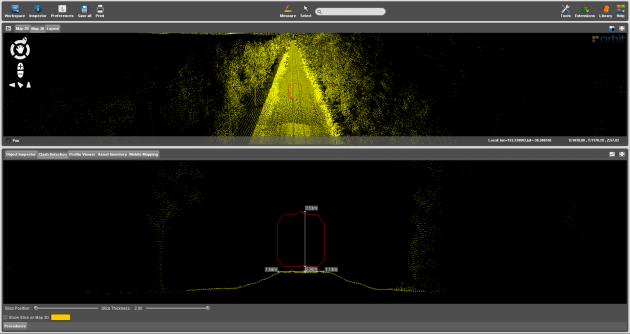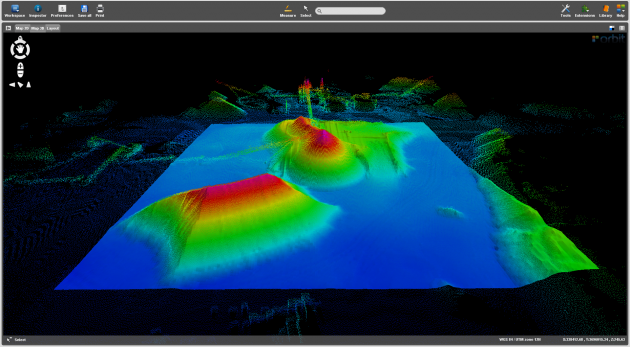 CALCULATE & ANALYSE VOLUMES
Draw a fence, define a reference plane, import a DEM/TIN and Calculate the different volumes (over time). Volumes can be analysed in all details (cut, fill, delta and sum). Finally you can deliver and report the volume as a DEM to your client.
PRODUCE & EXPORT PROFILES OR CROSS SECTIONS
Process cross sections along your trajectory or create a profile along a 3D path. View a report or export your profile as line vector file.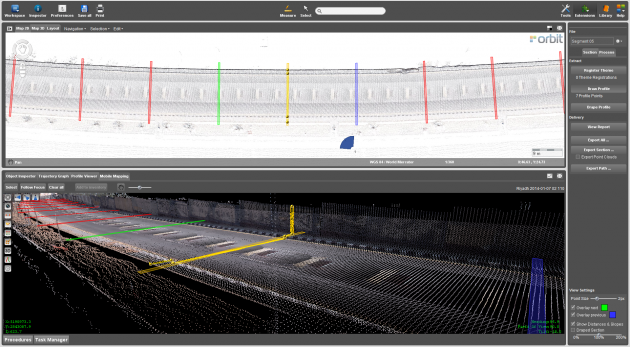 Supported Formats & IT Requirements
Orbit MM Feature Extraction Pro
| | |
| --- | --- |
| Version: | 17.1.1 - June 2017 |
| Operating system: | Windows 64bit |