ABOUT ORBIT GT
HOW CAN WE HELP YOU ?
Discovering Mobile Mapping ?  Ever wondered what UAS Mapping or Indoor Mapping can do for you ? Orbit GT's 3D Mapping software solutions are disrupting the way mapping content is created, processed and consumed forever. Serving vast volumes of real life data, Orbit GT empowers companies and organisations to embrace and embed 3D Mapping content in every day work.
LATEST NEWS AND EVENTS
Stay informed on the latest from Orbit GT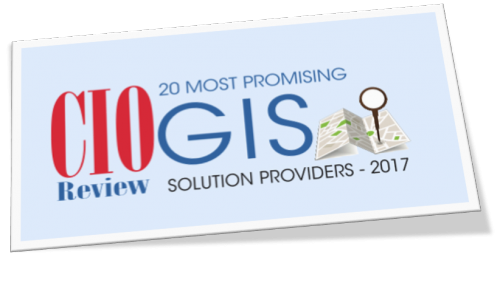 MOST PROMISING…
Sometimes we, Orbit GT and our 50+ Resellers, must feel a little proud of the work we do. Put together by CIOReview, a leading technology magazine, Orbit GT is listed as one of the 20 most promising geospatial and GIS companies for 2017.
CUSTOMER STORIES & PARTNER NEWS
Based on the Orbit MM portfolio, the FGIA (Flemish Geographcal Information Agency) has decided to tender a second round of Mobile Mapping and started managing and organizing an up-to-date country wide Mobile Mapping project. The job required the acquisition, processing, and sharing of spherical imagery and LiDAR data for all 65,000 kilometres of roads in Flanders. Read more at our customer stories & partner news!