ABOUT ORBIT GT
HOW CAN WE HELP YOU ?
Discovering 3D Mapping based on images and point clouds?  Wondering what Mobile, UAS, Indoor or Oblique Mapping can do for you ? Orbit GT's 3D Mapping software solutions are disrupting the way mapping content is created, processed and consumed forever. Serving vast volumes of real life data, Orbit GT empowers companies and organisations to embrace and embed 3D Mapping content in every day work.
LATEST NEWS AND EVENTS
Stay informed on the latest from Orbit GT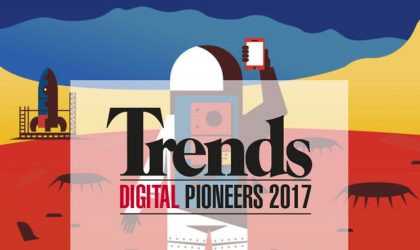 MOST PROMISING…
Sometimes we, Orbit GT and our 55+ Resellers, must feel a little proud of the work we do. After being listed in the international CIOReview as one of the 20 most promising geospatial and GIS companies for 2017, we're again in the list… selected in the top-20 Digital Pioneers for 2017, a list drawn up by Trends, Trends-Tendances and Google.
CUSTOMER STORIES & PARTNER NEWS
Orbit 3D Mapping technology has been used intensively around the globe, from single indoor mapping cases to mobile mapping coverages of entire states. Our customers and partners are beating their competitors with impressive results. We are proud to present their stories and cases!