January 2018, Orbit GT will be present at TRB. TRB focusses on all aspects of transportation – Mobile Mapping, maintenance, asset management, workflow optimization – to name a few – is Orbit GT's offering for the transportation business.  Focus this year will be Automated Bridge Clearance and Pole detection tools, amongst many other unique capabilties such as data fusing from streetlevel Mobile Mapping, UAV and Terrestrial data capture sources.
Join us on booth 366 !
Back to all events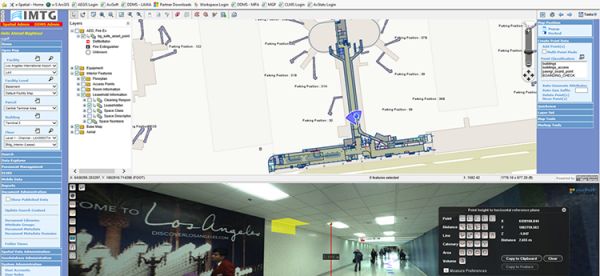 Collecting and managing spatial data at airports is challenging. Just about everything in the airport needs to be tracked. From pavement management, runway markings and lighting to indoor space usage, equipment's and signage, all of these need to be integrated with various environmental, safety, security, operational or facility and maintenance management tools ...
Read More
Orbit GT's software and built in workflows have raised the bar of indoor mapping at airports.