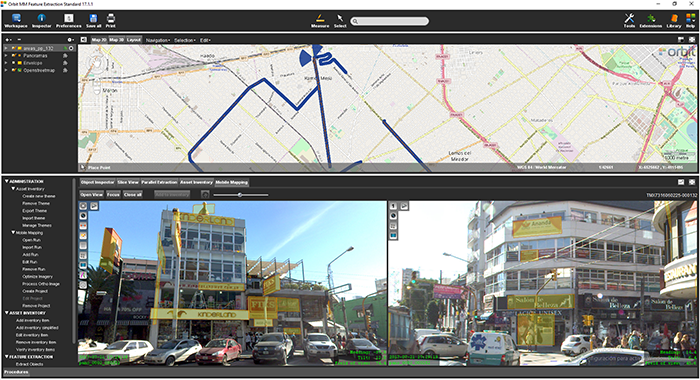 Challenge
The Municipality of La Matanza hired Genmap S.A. for a 360° survey of its main avenues. The aim was to identify and measure all advertising elements present on public roads. The fundamental purpose of this project was to complete and update the database used to tax public advertising.
Solution
Applying Mobile Mapping technology, Genmap, Authorized Reseller of Orbit GT, surveyed the main streets and avenues of the municipality of La Matanza, Province of Buenos Aires, Argentina. The company used a Trimble MX-7 for mobile mapping georeferencing images and trajectories. Orbit 3DM Feature Extraction was used to visualize, extract and measure the taxable items.
Result
This project enabled the municipality of La Matanza to optimize the income from Advertising Rights as one of the fundamental tasks that guarantee economic sustainability and the principle of equity towards the taxpayers of the municipality.
Back to all cases
Loved by ...