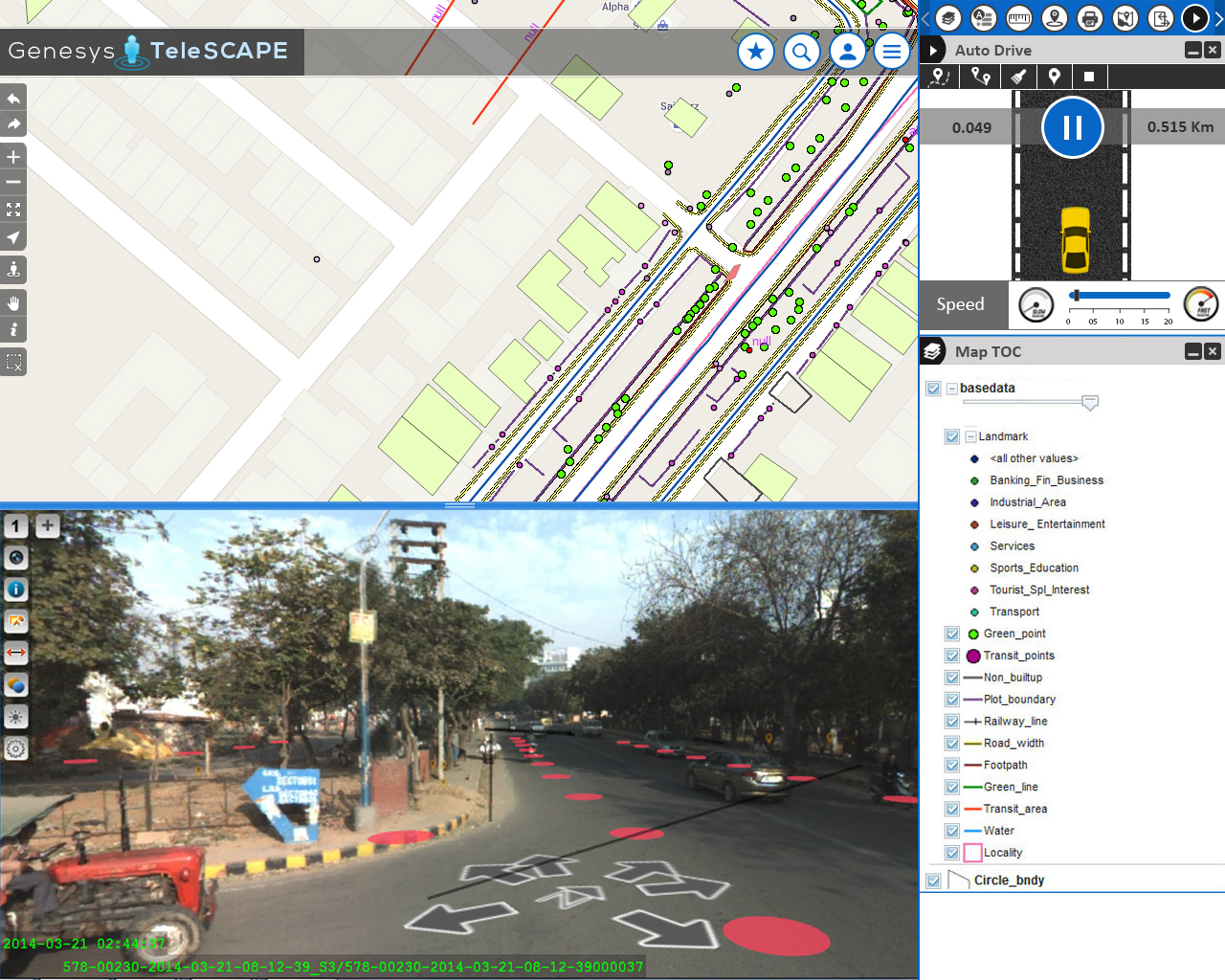 Challenge
Besides very tight financial and inventory controls, maximum utilization of installed physical inventory and high quality of uninterrupted service to the customers, the biggest challenge faced by every Indian telecom company is the absence of a unified platform on which information pertaining to right of way, cable layout location and plans as well as individual asset locations are available.
Solution
Genesys International has partnered with Orbit GT to become an authorized reseller of Orbit GT Mobile Mapping software products. This partnership has put Genesys in a pivotal position to be of immense help to ease the current infrastructure crunch scenario faced by India's telecom industry.
Result
Orbit GT's Mobile Mapping software combined with Genesys' state of the art LiDAR Data sets has resulted in a revolutionary shift in the way surveying and mapping is carried out in the Indian telecom industry. For the very first time in India, the integrated platform TeleSCAPE has resulted in georeferenced LiDAR point cloud data sets that can be viewed on a web-based environment.
Back to all cases
Loved by ...