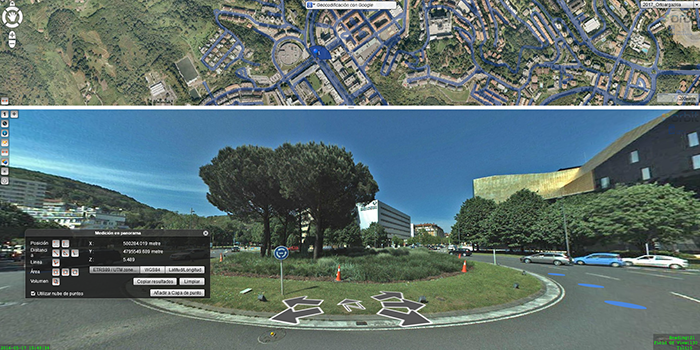 Challenge
Open government and transparency are the key components of a modern municipal strategy. With these core principles in mind, the city council of Donostia/San sebastián decided to provide its citizens with the most accurate and up-to-date maps of the city.
Solution
The new web application of the municipality, called Donostia Oinez, makes use of Orbit 3DM Publisher to provide more than 115.000 panoramas and over 3,5 million of measured cloud points, that can be downloaded and reused by both citizens and professionals.
Result
With the use of Donostia Oinez based on Orbit technology, users gain access to an ecosystem that not long ago would have been unthinkable! Private companies that work in facades are able to quote their services with higher accuracy, without the need for complicated measurements in situ, reducing resources and increasing security.
Citizens are able to measure both surfaces and heights, distances from their house to containers, heights of trees in front of their windows… allowing them to complain about certain situations. Municipal services – the fire department, for instance – can measure the height of buildings to foresee the infrastructure and materials needed in case of emergencies. They can both quantify and qualify the existing obstacles on any street, helping them to select the emergency vehicle that will get them to the location.
Back to all cases
Loved by ...