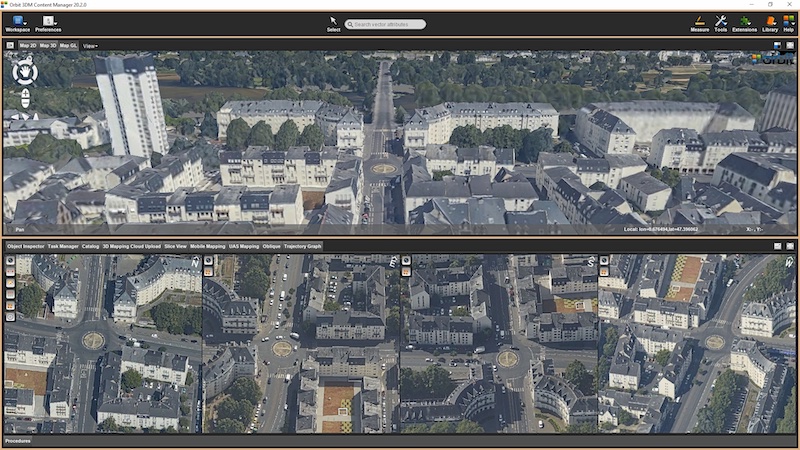 Orbit GT announces the launch of version 20.3 of its 3D Mapping portfolio.
We've skipped a few announcements, so it's about time to wrap up and summarize what we have included in the latest releases.
As usual, you can check all the updates on our knowledge base and download the updates from our product pages on this website.
For 3DM Publisher and 3D Mapping Cloud, version 20.3 has been released today.
For all Desktop products, version 20.2 is available for download.
Desktop updates:
All desktop products:
User Interface Facelift: Simplification of main toolbar, menu access, and generalized map interactions.

Preset templates for new vector datasets

EPSG Reference Database update to the latest version

JDBC database drivers update

WMS resource configuration to ignore DCP

3D Tiles resource driver update to support URI

Added Autosave 3D measurements

Copy spatial component of 3D Measurement to clipboard

Georeference Point Cloud, Edit Point Cloud Legend
Esc Button to reset active function to pan function

Web-based resources are set italic and grayed out in the dataset list on Map 3D to indicate the resource cannot be rendered on this Map View.

Selecting 2D Measurements triggers Map 2D, opening Map 3D will trigger 3D Measurements

Default point cloud legend is created to Convert and Optimize source Resource to target Orbit Point Cloud.

Add the Spatial Object ID as attribute "ID" if the exported dataset has no Attributes.

Open and remove run or project has been made a little easier as the search entry field is directly active to filter the list.

Keystrokes for mobile and uas mapping are applied on all opened views, and no longer on the first view only.
3DM Content Manager:
Added Colorization of Point Cloud by Imagery feature
Delivery, Clip and Export by Fence or Vector Dataset
Delivery, Merge Runs without unique image file names

Post collection calibration for boresight or leverarm only

Script to Convert Vector Data

Script to Optimize Imagery

Ghost cleaning process using default DEM parameters.

Presentation of trajectory error value on the trajectory graph if the first trajectory timestamp has no error value.
3DM Feature Extraction:
Enhanced Pole attachment and Tree object-detection formulas

Pole attachment and Tree measurements now integrated for Asset Inventory

Attribute dependent value lists for Asset Inventory

Import and Add local vector dataset to Inventory Theme

Detector preferences are visually grouped.

Labels and Buttons in the Verify section of Automated Feature Extraction Extension have been updated to be consistent to the linked Asset Inventory Procedure.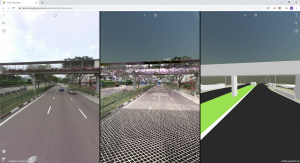 Publisher and 3D Mapping Cloud updates :
Textured Mesh: enhanced support for Cesium format

Slice View: New sidebar to create Vertical, Horizontal and Free Slices based on the 3D Point Cloud View.

Image Play Function: Set speed of play function: Slow, Normal and Fast via Viewer Settings.

Measurement Downloads: Additional download formats for saved measurements: WellknownText, GeoJason, and Kml.

Fly Sidebar: Redesign and update of the 3D View fly-through. 3D Fly-paths can be exchanged between Orbit desktop and Cloud.

Geocoding Search: Clear and autocomplete using Google geocoding search.

Synchronize View includes follow zoom.

Resource Groups now handle large lists of Resources dynamically.
Guest Users, save login for quick access

Guest Users and Named User, auto-close for opened sessions

Open Image, best and next best image

Resource Footprints, set color

Textured Mesh, enhanced support for Cesium format

Annotations can now use custom symbol url

Focus View Action added to focus and synchronize all other views to the Active View.

Added a View Ground Height in supplement of a Reference Ground Height to optimize display of 2D vector data.

Synchronize Views by Reference View

Synchronize Views by Focus Coordinate instead of View Coordinate to Synchronize Views if the Field of View of Active View is represented by an area.

Synchronize View includes Follow Zoom

Added Localized geocoding service support for certain regions.

Display Coordinate system (CRS) in measurement results

Publisher: Custom Help menu item

Publisher: Custom Viewer menu item to open 3rd party application

Publisher: Simplified publication URL scheme
Publisher: Added 3D Models in Annotations
Console: Publication Statistics: View the usage statics of Named and Guest Users by the hour, day, week and month.
Console: User Management: Redesign of User invite and management pages. Invite multiple users at once. Avoid sending invite confirmation mailing.

Console: Handling large pages: Improved performance and organization of large pages. Maximum 50 records displayed by page.

Publications: Add dedicated logo

Various usability and UX improvements

SDK and plugin updates
Top image showing reality mesh and aerial oblique imagery in 4 directions (c) BeMap Solutions.
Center image showing image, point cloud and BIM model in Singapore (c) GPS Lands
Back to all news items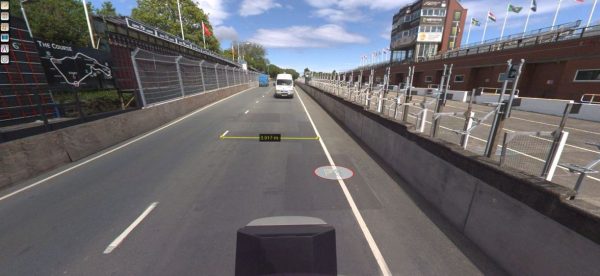 When LandScope Engineering was commissioned by the Isle of Man Government to accurately map both the TT and Southern 100 routes for the purposes of highway asset inventory and visualisation and to meet future 3D gaming and simulation requirements, a compelling and innovative solution was required ...
Read More
This innovative approach brings benefits in that one campaign may satisfy many different objectives.