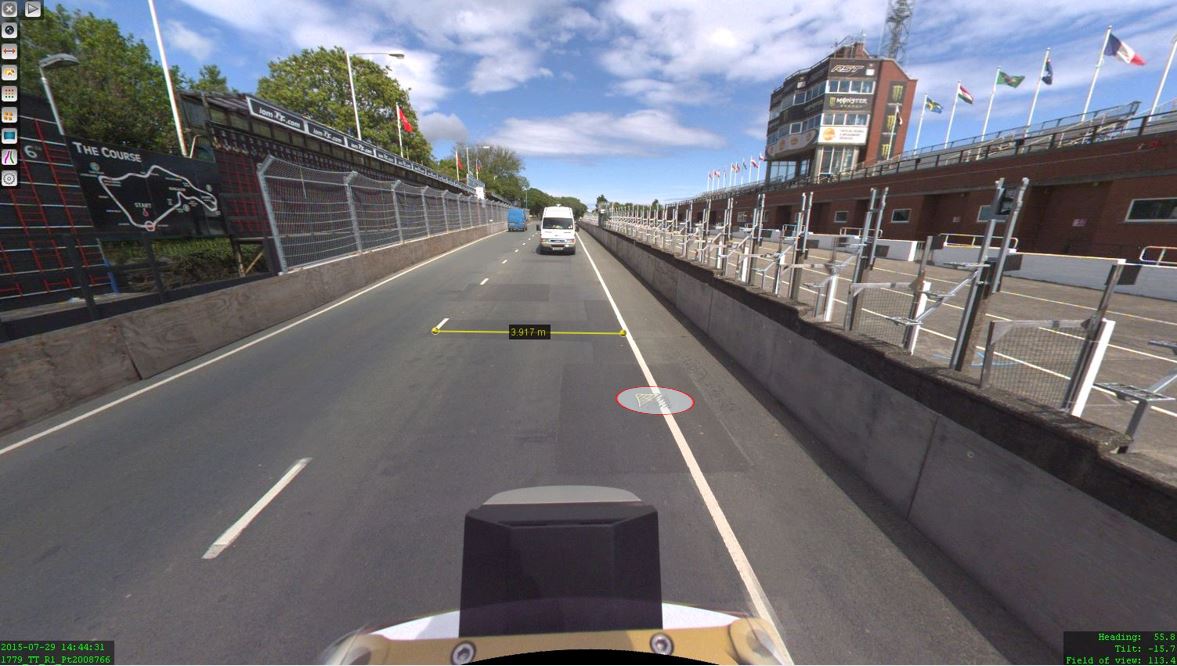 Challenge
The Isle of Man Tourist Trophy, the annual motorcycle race, has certainly placed the Isle of Man firmly on the map offering one of the most challenging and exhilarating events on the international racing calendar.  Therefore, when LandScope Engineering was commissioned by the Isle of Man Government to accurately map both the TT and Southern 100 routes for the purposes of highway asset inventory and visualisation and to meet future 3D gaming and simulation requirements, a compelling and innovative solution was required.
Solution
This was completed using Orbit Asset Inventory through a simple "point, click and map" technique from the 3D environment (panoramas and / or point cloud). An accurate geo-referenced data holding was created to determine what highway drainage assets they have, where they are located and what condition they are in, contributing to the development of effective maintenance planning and strategic maintenance programmes.
Result
The use of Orbit GT Software in-house provides the platform for instant access to high definition, geospatially referenced digital 3D panoramic images and point cloud in an intuitive interface. Bringing the outside in unlocks the potential for efficient site viewing, verification, validation, measurement and design, without the need to visit site. The ability to serve the mobile mapping data across platforms and departments enables user access to the Orbit measurement / data acquisition interface.
Back to all cases
Loved by ...