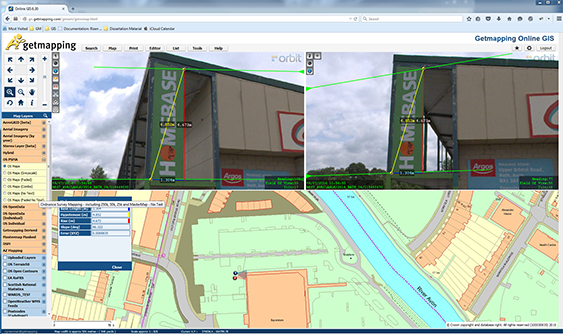 Challenge
Getmapping plc is a leading provider of aerial photography, mapping products and data hosting solutions in the UK and South Africa. Founded in 1998, Getmapping was the first organisation to create a complete photographic record of the UK, called the Millennium Map. Since then, Getmapping has expanded to provide Web Services (WMS, WFS, INSPIRE), hosted GIS and consultancy to a range of industries in the public and private sector.
Solution
The Orbit Mobile Mapping technology integrates seamlessly into Getmapping's online GIS software, combining the accurate and intuitive tools within the Mobile Mapping client with a host of asset management, analysis and data management tools.
Result
Panoramic street level imagery is now being widely used among our customers, with one organisation supplying over 600 users with around 500,000 panoramic images of their local district.
Back to all cases
Loved by ...