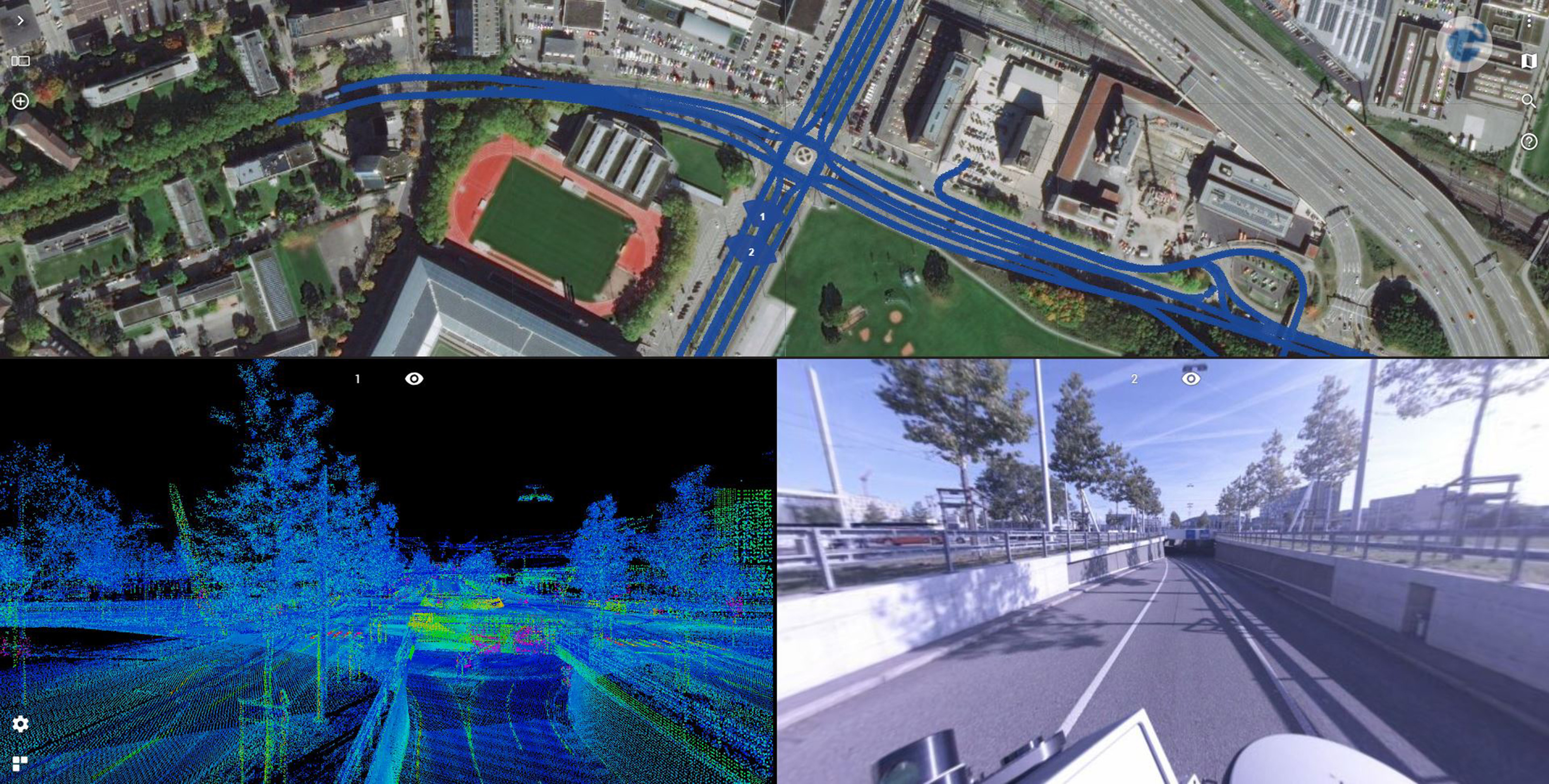 Challenge
Until the realisation of the herein presented solution, it was inconceivable to view several thousand kilometres of point cloud and over 1.4 million images using standard computers at a public authority.
Solution
For the first time Grunder Ingenieure AG, using the 3D Mobile Mapping system Leica Pegasus: two ultimate, was commissioned to perform this monitoring, instead of a company with a conventional measuring vehicle. Instead of scanning only the road surface with a bar, a highly accurate 3D point cloud and high-resolution 360°-images were captured. The Orbit 3DM Publisher was integrated into the existing road-GIS system of canton Bern to deliver the benefits of the new technology to the customer.
Result
Thanks to the innovative data acquisition method and the powerful viewer, the client can be provided with a result that covers many other needs in addition to road condition analysis.
Back to all cases
Loved by ...