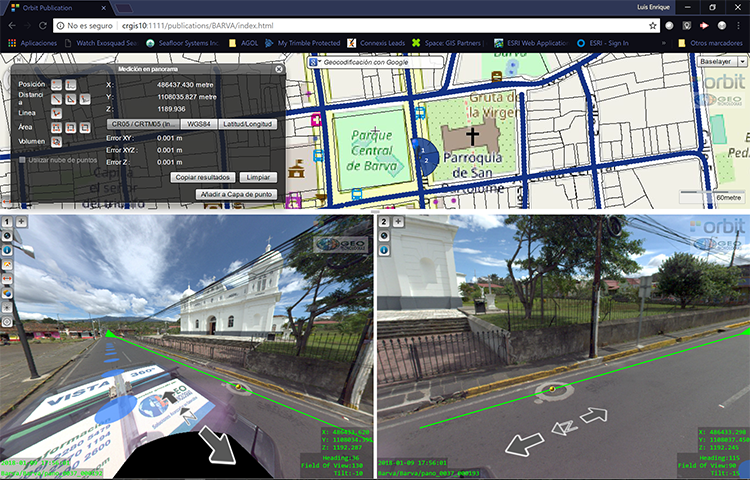 Challenge
One of the most important tasks of municipalities is managing their territory. This task is a daily challenge, because there are many variables: the maintenance of streets, sidewalks, piping, signage, trade, education, housing and factories. Not to mention the constant search for a balance between the quality of life of citizens and a responsibility for the environment.
Solution
Geotecnologias recently developed a solution that measures multiple variables in the urban environment and distributes this data to various departments within the municipality. Thus improving the management of tax collection, road maintenance and repair, and the analysis of both housing stock and commercial premises. We call it: Vista 360. This solution is based on three pillars and leading technologies, : A 360-degree lifting system – model Mx7 Trimble brand; A publishing and measurement system – Orbit 3DM Publisher; The Esri ArcGIS geographic information system.
Result
Vista 360 offers both the municipality and its citizens a record of their environment that enables them to make the best decisions on community issues.
At the same time, Vista 360 generates significant cost savings. Since preinspection and work planning are done in the office, Vista 360 reduces the need for field inspections, enabling the municipality to limit the dispatching of crews and equipment to the necessary minimum.
Back to all cases
Loved by ...