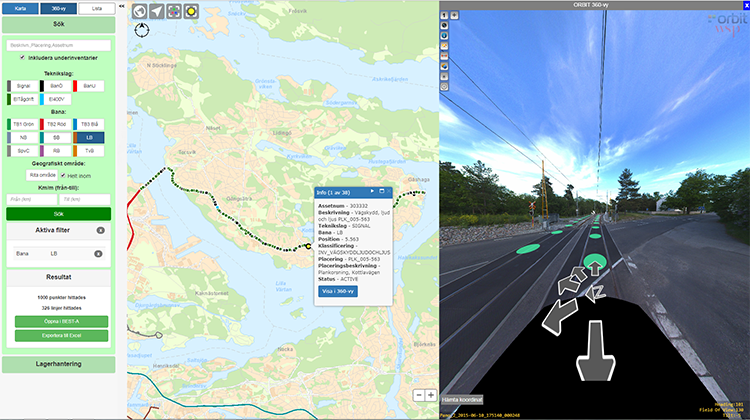 Challenge
The underground metro system has a history of more than half a century and has been updated and extended over the years. Daily maintenance and planned upgrades in the complex railway network have increased the need for an asset management system that provides with the necessary control and monitoring.
Solution
A WSP's project team consisting of specialists in geomatics, system development and railway, have together developed a method and process for accurate documentation of the track environment and, successively, built up an asset database where every object is classified, documented and georeferenced. An essential part of the method involves the mapping technique using both laser point cloud and 360-degree images.
Result
Firstly, the data collection is time efficient and replaces on-site surveying that would require many weeks in high risk environments. Moreover, the images allow for visual inspection and help verify attributes such as model or material, and the integrated laser measuring can detect the height, length and precise position of the asset. The implementation of this project completely changes the way of collecting data and opens new opportunities for data inspection in dangerous or hardly accessible environments, like tunnels and highways. WSP provided the technical services to collect the real world 3D data, extract the assets from the 3D data and build up the database, and integrate the Orbit Mobile Mapping viewer into IBM Maximo.
Back to all cases
Loved by ...