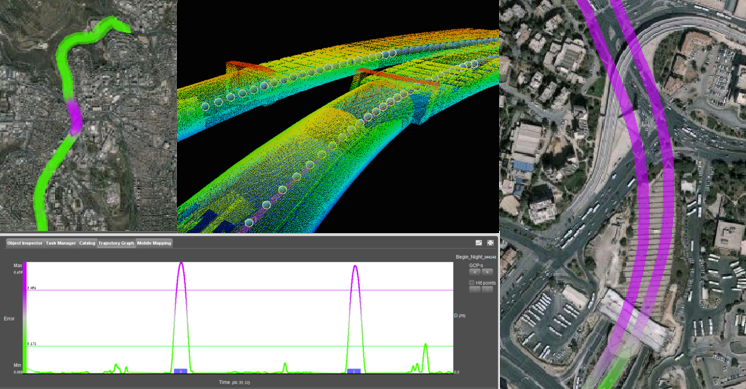 Challenge
Photogrammetry is one of the most fundamental task's Ofek Aerial Photography is doing on a daily basis. In almost every aerial mapping mission, there is a need in ground survey to complete the sampling of obscured objects.
Solution
Mobile mapping is our preferred choice for doing such measurements, but what if the Area of Interest of the survey includes a 600m tunnel without GPS reception at all? To solve this situation, we used 40 high accuracy GCP from inside the tunnel acquired using total stations and applied the Trajectory Adjustment feature in Orbit's Content Manager.
Result
It took us just a few days to extract all necessary data, without stopping the traffic and without putting the surveying team at risk.
Back to all cases
Loved by ...