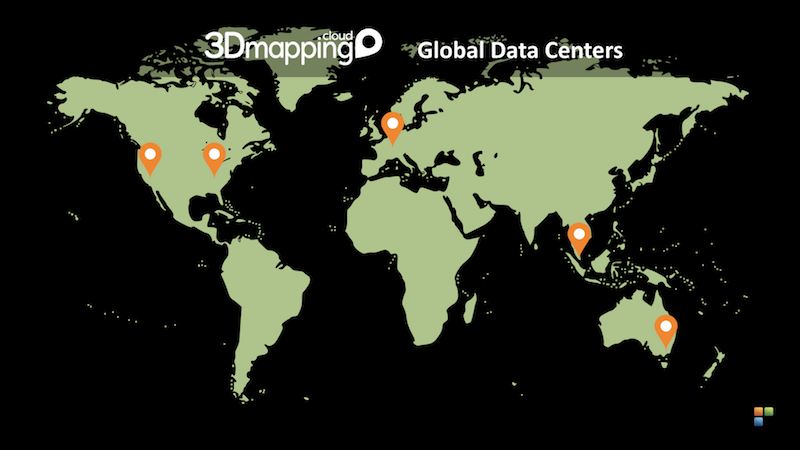 Orbit GT opens an additional Data Center Online totaling 5 Data Centers covering the globe.
"Happy to say that a 5th Data Center has been opened to better support our growing customer requests", says Peter Bonne, CEO of Orbit GT. "The US West Data Center provides a significant increase in performance of our 3D Mapping Cloud product for our customers west of Chicago, USA."
Content includes street-level Mobile Mapping (spherical imagery and LiDAR point cloud), Aerial Nadir and Oblique imagery and aerial LiDAR point cloud, Terrestrial scanning, UAV-based scanning, textured mesh derived from aerial imagery.
The content is kindly made available to all by Geograma (Spain), Geomni (USA), RIEGL (Austria) and Ofek (Israel).
To get a look, go to www.3dmapping.cloud and hit 'Try It Now". You will be automatically redirected to the data center nearest to your location.
Back to all news items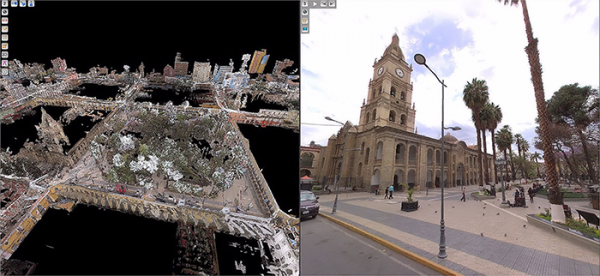 SEMAPA, a water utility company located in the city of Cochabamba (Bolivia) launched a competitive bidding to find a company that brings to the table a viable solution to update, visualize, manage and measure their field assets and pipe network information, knowing that they had serious budgetary restrictions; assets and pipe network were stretched out over an area covering around 3.000 hectares; the starting point was an outdated and most ...
Read More
Geospatial information is crucial to properly manage companies whose assets are fully deployed on the field, as in the case of a water utility