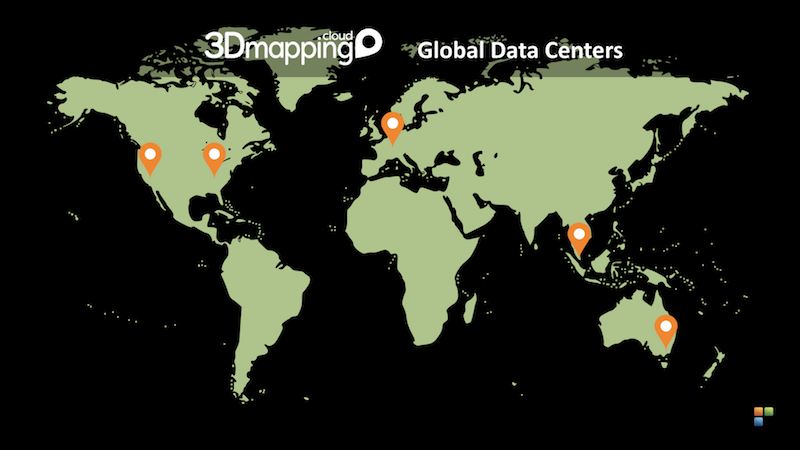 Orbit GT opens an additional Data Center Online totaling 5 Data Centers covering the globe.
"Happy to say that a 5th Data Center has been opened to better support our growing customer requests", says Peter Bonne, CEO of Orbit GT. "The US West Data Center provides a significant increase in performance of our 3D Mapping Cloud product for our customers west of Chicago, USA."
Content includes street-level Mobile Mapping (spherical imagery and LiDAR point cloud), Aerial Nadir and Oblique imagery and aerial LiDAR point cloud, Terrestrial scanning, UAV-based scanning, textured mesh derived from aerial imagery.
The content is kindly made available to all by Geograma (Spain), Geomni (USA), RIEGL (Austria) and Ofek (Israel).
To get a look, go to www.3dmapping.cloud and hit 'Try It Now". You will be automatically redirected to the data center nearest to your location.
Back to all news items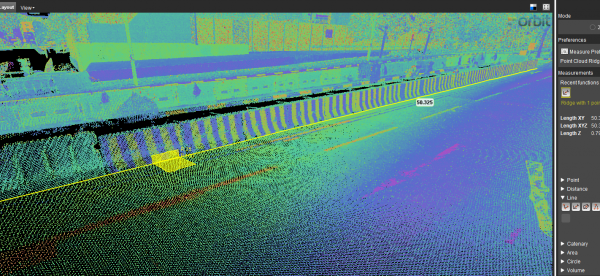 GPS Lands Singapore took on an initiative to produce a highly detailed map for an autonomous vehicle testing area in Singapore using 3D Mobile Mapping system to collect the data and perform feature extraction using the 3D data ...
Read More
Using the 3DM Feature Extraction Pro allows semi-automated extraction of road features such as lane markings and curb lines, using the automatic detection of traffic signs and poles helps in identifying the location of all the traffic signs and traffic light poles where the operator is able to extract all the accepted detections.