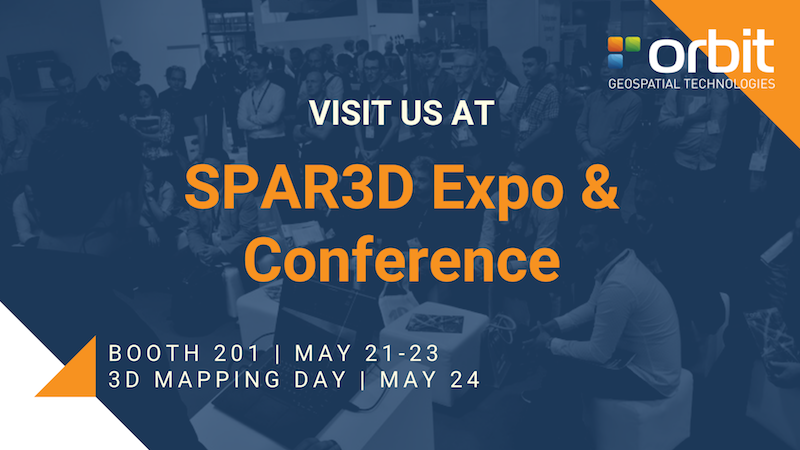 Orbit GT will be exhibiting and hosting a presentation at the SPAR3D Conference, Anaheim, CA, May 21st-23rd, 2019.
"Good to be back at SPAR3D, where we have a ton of new tools and features to show", says Peter Bonne, CEO of Orbit GT. "Join us in our booth, our Presentation on Wed 22nd 1;30 pm in the Discover track, or at our 3D Mapping Daytm on Fri 24th just near to the Conference Center"
At SPAR3D, Orbit GT will showcase the latest and greatest from 3D Mapping Cloud and super new feature extraction tools in its desktop portfolio.
Do join the presentation on Web 22nd for a comprehensive overview.
Having issues with Mobile Mapping ?  Want to improve your workflow ?  Then join us on our 3D Mapping Daytm on Fri 24th for a full day of free training, a few case stories and reality capture techniques.
Register here for free training now.
( http://orbitgt.com.pages.services/3d-mapping-day/ )
Back to all news items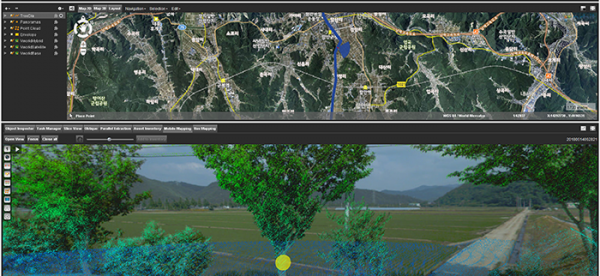 This project is to construct a system for street tree maintenance that will systematically perform tasks related to street tree growth, repelling insect attacks, statistics for urban planning and more. Initiated in June 2018 by the local government of Haman city in Kyungnam Province, South Korea, completion is due by November 2018 ...
Read More
We are confident that quite a large number of local governments will follow the same technique as setup in this project.